WORKSHOP
high quality level of work, overhauls, inspections & repairs
We have modern and fully equipped workshops that enable us to perform with a very high quality level of work, overhauls, inspections & repairs for all brands of turbochargers.
Some of the main jobs being performed in our workshops
Wall thickness test of gas casings
Ultraviolet Crack Detection
Balancing from 100g. up to 2.000Kg.
BALANCING
Our balancing machines are capable of balancing rotors from 100g. up to 2.000Kg. All rotors going out of our workshop, either as new supply units, reconditioned units, or assembled inside a complete turbocharger are balance checked & if necessary corrected according to manufacturer specifications.
Our balancing machines are calibrated & certified on a yearly basis by the manufacturer, ensuring their precision according to ISO norms.
HARDNESS TEST
We carry out hardness tests according to OEM specifications, with certified equipment on all the compressor wheels coming & leaving our workshops. With this test we can diagnose & prevent failure during operation & also assess on the state of a particular wheel.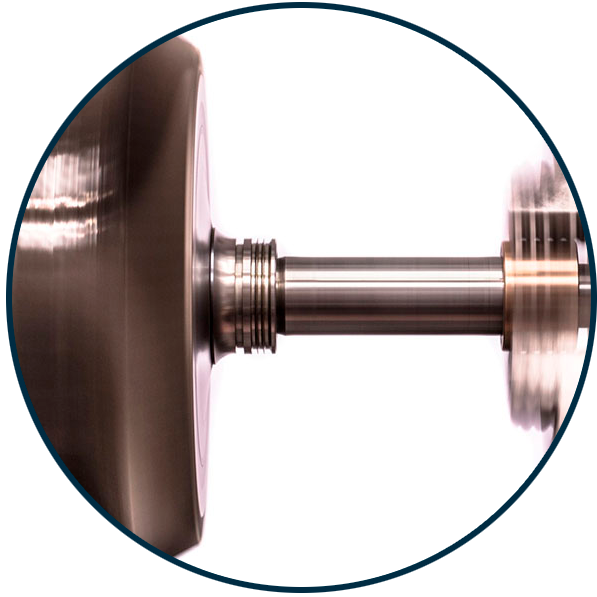 TURBINE SHAFT REPAIR
Rotor shafts can be rebuilt back to OEM specification, depending on the extent of the wear, on the bearing journals, sealing areas & pump spigots.
ULTRASONIC WALL THICKNESS TEST
Wall thickness tests are carried out with a certified tester, to measure the thickness of the gas casings walls in order to find weak points that will lead to cracks & water leaks during operation.
WELDING REPAIRS
Our welding department is cualified to perform many types of standard & special welding repairs, suitable for each particular component & material.
TURBO INTERNACIONAL
Uranio, 33
28500 Arganda del Rey
Madrid, Spain
+34 918 720 181
info@turbointernacional.com