TURBOCHARGER PARTS, SERVICE & REPAIR
WE ARE COMMITTED TO GIVE A HIGH QUALITY SERVICE WHENEVER & WHEREVER OUR CUSTOMER REQUIRES IT
Turbo Internacional is an independent multi-brand turbocharger service company, solely dedicated to the maintenance, repair & sale of exhaust gas turbochargers.
We are able to service the main turbocharger brands like ABB, MAN, PBS, Mitsubishi, KBB, MTU & Napier, both in our workshops & on site in power plants, offshore vessels & railways.
From scheduled overhauls, retrofits, precise reconditioning to on-site emergency repairs, our highly skilled, resourceful & certified service engineer workforce is able to carry out the most complex or routine tasks, which is always a guarantee of success & peace of mind for our customers.
These retrofits are highly beneficial in replacing actual units which may be obsolete, under-performing, problematic, unreliable or costly.
We pride ourselves in having the best in class service team available 24h to carry out maintenance, inspections & emergency repairs.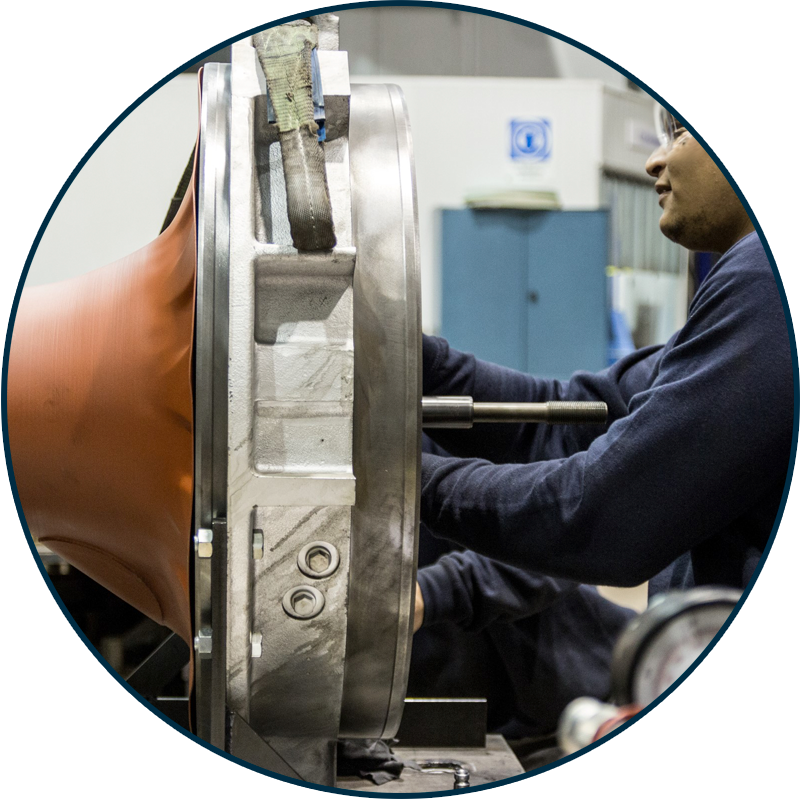 We have modern and fully equipped workshops that enable us to perform with a very high quality level of work, overhauls, inspections & repairs for all brands of turbochargers.
TURBO INTERNACIONAL
Uranio, 33
28500 Arganda del Rey
Madrid, Spain
+34 918 720 181
info@turbointernacional.com